IMEDEEN Prime Renewal Testimonials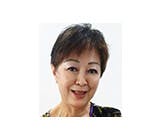 Name: Ai Tin Tan
Age: 65 years

Favourite product: IMEDEEN Prime Renewal

Using IMEDEEN since: 1992

"I started taking IMEDEEN in 1992. I don't know why I was so courageous to take oral supplement back then, but IMEDEEN really helped to maintain the skin from within. I was convinced by the skin test result when I started and continued with it till today as the result is good."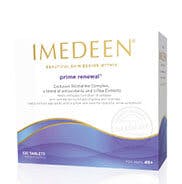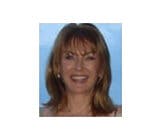 Name: Debbie

Age: 51 years

Favourite product: IMEDEEN Prime Renewal

Using IMEDEEN since: 2008

I became post menopausal 2 years ago - I couldn't believe it - I didn't feel old enough! but then I knew that my body was changing and I wanted to do something about the effects of hormonal ageing. I needed to take care of myself from within - that's why Imedeen appealed to me. It was the strength of the brand and knowing Prime Renewal had been developed for women just like me.
My skin is definitively softer and more luminous, not just facially, but all over! Great for one of those new fake spray tans!
My facial lines around the eyes and mouth area have softened and my make up looks so much better when it's applied - but there are other benefits too - my hair has become thicker and shinier. My nails used to flake and break off - now they are strong and healthy looking - fabulous with a French manicure!
It' so easy to take, with night and day tablets clearly labelled. They're small and easy to swallow which is actually quite an important factor when taken every day. I love the website and with all those top tips, it?s good to know there are other women out there like me. It was a fabulous idea to have a role model like the gorgeous Sue, who won the modelling competition last year - women in their 50's can be everything they want to be!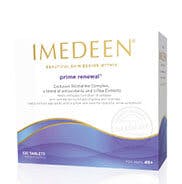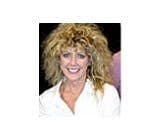 Name: Darlene

Age: 58 years

Favourite product: IMEDEEN Prime Renewal

Using IMEDEEN since: 1995

I started using IMEDEEN products over ten years ago and have moved from Classic to Prime Renewal. I have an identical twin sister who doesn't use IMEDEEN and there's a huge difference in our skin texture and my lack of wrinkles (lucky me!).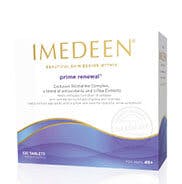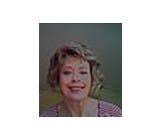 Name: Anita

Age: 64 years

Favourite product: IMEDEEN Prime Renewal

Using IMEDEEN since: 1995

I'm scared to stop taking Imedeen! Not only is my facial skin good for my age - very few lines, smooth texture etc - but it works all over! Although I have never been a regular beach babe, I haven't exactly hidden from the sun either. Yet I seem to have escaped the 'leathery' look and can still sport a bikini with the best of them. Look out, Helen Mirren!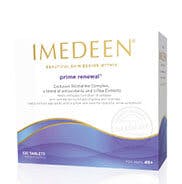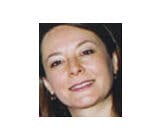 Name: Olga

Age: 48 years

Favourite product: IMEDEEN Prime Renewal

Using IMEDEEN since: 1999

When I was about 37, I noticed that my usually good, though pale skin was becoming too dry and a bit blotchy. I tried different creams and moisturizers, but the skin still was getting dry. One day someone even made a comment about that. I asked my very good friend, whose skin looked excellent, which product should I try and she told me about the miracle pills, she assured me, that if I start taking Imedeen, my skin will look like I am in my twenties. It was a good reason to begin. I started the same day.
In spite of expected changes in a few months, I noticed the first improvement in a few weeks. After 2-3 months the change became very obvious. I stopped using make up on my skin, no more foundations, powder, blushes as the skin color became naturally healthy and glowing from inside.
I am a performer, composer and what one calls a public figure. I often have to be on the stage and attend big social functions. However even then, on stage I do not need to wear any make up on my skin, I do not want to spoil the natural look. I only once had a facial and it was 15 years ago. In the morning I wash my face and then put the moisturizer on. In the evening the skin looks the same as in the morning.
Once an old acquaintance who had not seen me for a long time asked me whether I had a face lift. I had been taking Imedeen then for about two years.
My friend, who is a doctor, believes that Imedeen is very good for general health as well, all the ingredients are natural and enjoy a long and well deserved excellent reputation.
I could also say, it did save me a lot of the money, which I do not have to spend on the blushes and the foundations, but instead invest in the healthy supplement. I would call it an investment in youth.
I love Imedeen for many reasons, which I've already mentioned. I would say, that Imedeen brings the natural glow and radiance from inside, which none of the creams could possible do, they are icing on the cake, a very important superficial part I do appreciate. I, for example, like the Yon-ka creams, moisturizers and other products which I use, however Imedeen is the foundation, the basis of the young and healthy skin from WITHIN. Amazing thing is, that even when I do not feel well, have flu or am very tired, overworked or lacking sleep, my skin still does not betray me! My husband says that he is not sympathetic when I am not well because I always look well and healthy. (Men...)
I do constantly recommend Imedeen to everybody I know. Only a few months ago I sent two big packs to the USA for my friends, one of them is in her sixties. She is having it for the first time in her life and she told me that it is the miracle product and the elixir of youth.
Finally... One of my friends gave me a book by the famous New Zealand writer and critic C.K. Stead, the title is - 'Book Self'. There on the page 301 Mr Stead mentions our meeting in a very flattering way for me. He describes me, including my age (then 42, it was about 6 years ago), and calls me extraordinary, beautiful (that is the matter of taste, of course);
he writes, I quote:
' - beautiful, but more than beautiful - in some peculiar way radiant.'
I am sure this radiance he mentions comes partly from my character and mainly from Imedeen!!!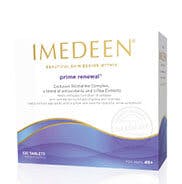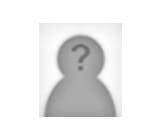 Name: Paula

Age: 57 years

Favourite product: IMEDEEN Prime Renewal

Using IMEDEEN since: 2003

I started taking IMEDEEN Classic (as it was called then) in 2003 and saw improvements very quickly particularly on my face and chest. Encouraged by this I switched to Time Perfection and took them up until June 2009 when I (long overdue, perhaps) switched to Prime Renewal, and I trust I will see pleasing results, hopefully, by early autumn!
In mid-May of this year I took a Imedeen scan, and both the young lady who performed the scan and I were astonished to find that my skin was "off the radar" for my age! I don't know how "young" my skin would be considered, and, I must confess that this was in spite of the fact that I smoke, but I there and then decided to switch to Prime Renewal in order to keep it up - and to not give up giving up smoking!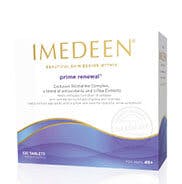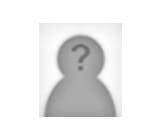 Name: Margaret

Age: 65 years

Favourite product: IMEDEEN Prime Renewal

Using IMEDEEN since: 1995

I have been using Imedeen since 1995 and do believe it has kept my skin looking fresh in spite of my age.
I would give up many a thing but never my Imedeen Prime Renewal. I also like the new cream sent as a gift with my order.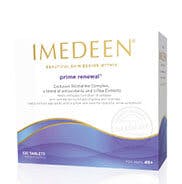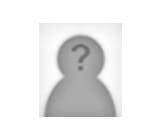 Name: Helen

Age: 55 years

Favourite product: IMEDEEN Prime Renewal

Using IMEDEEN since: 2005

Hi. I am not 55, at least not yet and I certainly dont feel or look that age. I love bothe Imedeen in tablet form and the skin care range.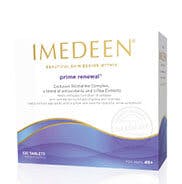 If you would like to share your IMEDEEN story and feature in our gallery, we would like to hear from you.
Send a photo of yourself with your IMEDEEN testimonial and your contact details to enpchsg@pfizer.com